I started this project in 1972-73 in order to save the lives of a lot of people.

And I mean a lot of people!

People who were not from this area in the early 1960s have absolutely no idea about how really horrible the conditions truly were and I hope that they never do.

I have filed for a mechanics lien on this property in US District Court for the labor provided by me over the years and the plants used to improve this property and to change the property from a deathtrap into a partially liveable area-this property was condemned for human habitation by the State of Texas and the US Government many years ago!!

You can see the photos of the swamp project

by scrolling down towards the bottom of this page

Even though we never got along my mother was a girls physical education teacher and I learned at an early age about the effect the environment has on physical health and have worked on gardens since I was 5 years old

Since this video was taken every last plant that you see here plus another 28 or more commercial grade banana plants were stripped out and stolen leaving the entire field stripped out and stolen except for the water reeds.

I can't believe how stupid people can be sometimes when their lives depends on recognizing a hazardous situation and knowing when to leave well enough alone.


Because of the health hazard created by the loss of these plants I am reminding Veterans to get your booster shots at your local VA clinic. Ask the nurse about a shot called T-dap which is for tetanus diphtheria and pertussis which is whooping cough. And don't forget to get your flu shot.

This happened before Hurricane Harvey so I know that this was not caused by flood waters even though a huge flood swept through the property during the storm.

Remember that this area is a prison district and I could rarely depend on the honesty of any of the people that I had to depend on.

I might also add that it is a federal constitutional crime for any member or employee of the Government on any level or category to demand services or merchandise with out fair and proper payment.

This is what one of the sections of my tropical plant swamp garden looks like after someone or several someones has stripped out and stolen all of the plants!! You can still see one small elephant ear plant in the foreground center by the log!!You can see the other elephant ears plants behind the water reeds making a green line in the distant background!! Violent storms in this area constantly cause trees and big limbs to fall and break in this area.
It looks really ugly doesn't it!!



The main law regulating child labor in the United State is the Fair Labor Standards Act. In general, for non-agricultural jobs, children under 14 may not be employed, children between 14 and 16 may be employed in allowed occupations during limited hours, and children between 16 and 18 may be employed for unlimited hours in non-hazardous occupations. [2] A number of exceptions to these rules exist, such as for employment by parents, newspaper delivery, and child actors. [2] The regulations for agricultural employment are generally more lenient. Children as young as 12 may be employed unlimited hours outside of school hours with parental permission. Children under 16 may not be involved in hazardous tasks

Definition Welcher

someone who swindles you by not repaying a debt or wager. Synonyms: welsher Type of: chiseler, chiseller, defrauder, gouger, grifter, scammer, swindler. a person who swindles you by means of deception or fraud- (to describe the people I had to deal with at that time in the past)

Looting, also referred to as sacking, ransacking, plundering, despoiling, despoliation, and pillaging, is the indiscriminate taking of goods by force as part of a military or political victory, or during a catastrophe, such as war,[1] natural disaster,[2] or rioting.[3] The term is also used in a broader sense to describe egregious instances of theft and embezzlement, such as the "plundering" of private or public assets by governments.[4] The proceeds of all these activities can be described as booty, loot, plunder, spoils, or pillage

Depending upon the jurisdiction, a false police report may be charged as a misdemeanor or a felony. Misdemeanor charges may result in jail terms of one year or less. Typically, the defendant must also pay fines. If a person is charged with a felony, they may be looking at more than a year in jail and substantial fines. The person who made the false report may also be liable in a civil suit, such as if their report caused damage to another's reputation


At the federal level, the consequences become even more serious. A false report that involves terrorism is treated the most severely, with prison terms of between seven and 20 years being common. The courts may also consider a false report of terrorism as a violent crime even if no violence occurred.


Tortious interference, also known as intentional interference with contractual relations, in the common law of torts, occurs when a person intentionally damages the plaintiff's contractual or other business relationships. This tort is broadly divided into two categories, one specific to contractual relationships (irrespective of whether they involve business), and the other specific to business relationships or activities (irrespective of whether they involve a contract). There is also a tort of negligent such interference.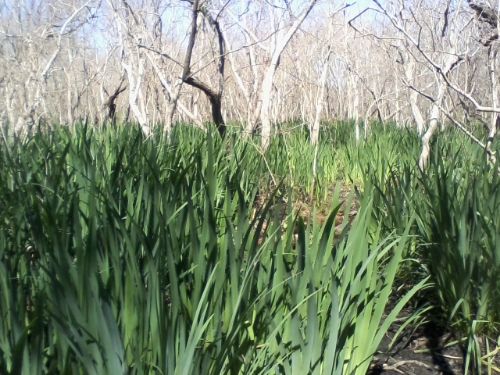 This is a photo of what I am told are Japanese irises-they thrive in cold weather when other plants are turned brown from freezing cold temperatures. They are also excellent water and air recyclers and filters that thrive in swamp areas all year round.
I am selling these for 5.00 per root and will sell 1000 roots for 5000.00.
Please use the paypal button for payment info.
If you pay any other person for these plants you have given your money to the wrong person!!

Elephant ears plants in quantities of 500 or 1000 or 2000 only shipped to your door or other address in the USA!! 5.00 for each plant

These plants are excellent for swampy or sewer drainoff areas for towns and cities to recycle water and swamp gases!!

They have transformed a deathtrap property into a tropical garden area for me!!

You can pay to have them delivered with the paypal button below or with a US Postal Money Order!! 5.00 for each plant

Be warned!! Persons that come to this area to steal plants from this swamp garden nursery are contributing to a human deathtrap!!

It will be much easier for you in the long run to pay me for the plants!!

I know which plants to pick and which plants to leave alone!!

You are paying for transplantable elephant ears sprouts delivered after cleaning!!

And remember-it is my constitutional civil right to sell these plants-the right to conduct business-the right to own property-and the right to profit thereof!!

Definition of a Sociopath

People with this disorder may exhibit criminal behavior. They may not work. If they do work, they are frequently absent or may quit suddenly.

They do not consider other people's wishes, welfare or
rights. They can be manipulative and may lie to gain personal pleasure or profit

If all of these plants were to be removed from this property the serious biological hazards would effect the majority of the people for over 100 miles around!!This property is rightly defined as a human death trap!!

Warning!! These plants are appearing on ebay without being purchased from me!!
If you want your plants from the official owner of these plants you will buy them from me!!
Which is a lot better than being charged with receiving stolen property!!

Public endangerment is usually applied to crimes which place the public in some form of danger, although that danger can be more or less severe according to the crime

Endangerment is a type of crime Involving conduct that is wrongful and reckless or wanton, and likely to produce death or grievous bodily harm to another person. There are several kinds of endangerment, each of which is a criminal act that can be prosecuted in a court. In some U.S. states, such asFlorida, substantially similar language is used for the crime of Culpable negligence.The offense is intended to prohibit and therefore deter reckless or wanton conduct that wrongfully creates a substantial risk of death or serious injury to others.Various laws specify several types of endangerment:

As soon as I can get enough trail cameras installed any person caught in the act of stealing plants from this property will have their video showcased on YOUTUBE!!
You can order this 50 plant root cloning system for 259.00 with the paypal button below
Public endangerment is usually applied to crimes which place the public in some form of danger, although that danger can be more or less severe according to the crime.

Up to 5 roots will ship in one package for 25.00 plus 7.50 shipping charge
Negligent homicide is a criminal charge brought against a person who, through criminal negligence, allows another person to die.

Negligent homicide is a lesser included offense to first and second degree murder, in the sense that someone guilty of this offense can expect a more lenient sentence, often with imprisonment time comparable to manslaughter. U.S. states all define negligent homicide by statute.

Primos 63053 6.0 Megapixel Bullet Proof Low-Glow Trail Camera - $76.51
The Primos 6.0 Megapixel Bullet Proof Low-Glow Trail Camera is the simplest camera to use, period⦠Simply insert batteries and an SD card, then turn the camera on. You get full color daytime images as well as infrared night images, thanks to the 14 low-glow LEDs that provide a night range out to 30 ft. Never before has surveillance been so simple.Features:6.0 Megapixel 14 Low-glow Leds Flash Out To 30 Feet Simple Setup Slide Switch Settings Requires 8 Aa BatteriesDimension: L 9.25 X W 6.85 X H 2.5 in.Shipping Weight: 0.55 lbs
This is a warning to would be plant thieves-any person caught removing plants from this property without my written permission earns an automatic trespassing restraining order for life!!
Use this button for donations or plant purchase
You can either make a donation for this environmental project here or you can use this button to make a payment for purchasing plants-just leave a message when you check out at the paypal site
Waterproof 2.5'' LCD 8.0 MP CMOS Solar Power IR Night Vision Hunting / Trail / Security Camera - $139.18

Brand N/A Model N/A Quantity 1 piece(s) per pack Color Camouflage green Image Sensor CMOS Effective Pixels 8.0 MP Optical Zoom N/A Digital Zoom N/A Wide Angle 52 degree Focus Range Fixed Focus 10 meters Micro Focus Range Fixed Focus 10 meters Screen Size 2.5 inch Screen Type TFT Exposure Compensation Auto ISO Auto Anti-Shake Yes White Balance Mode Auto Scene Mode Outdoors Video Format AVI

You can either make a donation for this environmental project here or you can use this button to make a payment for purchasing plants-just leave a message when you check out at the paypal site Edit Site Add-On



I have been plowing and taking care of vegetable gardens since I was 5 years old!! My grandparents called me over to their house one day and put a 3.5hp sears rototiller in my hands and told me that if I wanted to eat I would have to get out and till a large vegetable garden behind their house. Since then I expanded to include two more very large vegetable gardens and had to till two of them every day after school and every saturday morning for many years. I was also responsible for lawn mowing on a large yard lawn area. I broke ground for the third garden after I came back from the service in 1972. I had the largest collard and mustard greens patch in the county. The air around our house was pretty much always fresh unless the wind blew from the direction of the swamp a mile away. People who were not from this area at that time in the past in the early 1960s have no idea about how horrible it was!! Since that time I have taken over the management and caretaking of this swamp property and was later given homestead rights to the swamp area by Governor Anne Richards before she passed away September 13, 2006. (I believe that the homestead transaction occured in the early 1990s but I am not sure due to so many problems at that time) I have always taken my responsibilites regarding the caretaking and management of this property very seriously!! Before I started taking care of this swamp area it was a human biological deathtrap!! The air would quite literally eat holes in your lungs and was filled with all sorts of infectious material spreading many airborne viruses and bacteria as well as numerous varieties of toxic waste gases and city traffic pollution. I was generally very ill all the time. During the years that there is a lot of rain-I have seen this property under 8-10 feet of flood water. (It is part of the city and county drainage system as the exit point.) I have planted many thousands of elephant ears tropical plants-giant water reeds that someone told me were Japanese Irises-although I am not sure that is what they are-and many hundreds of different color cannas. These plants have not only successfully filtered the air to the point that I can say that I can actually breath the air for the first time in my entire life-but have also helped to filter the water from a dirty liquid tar appearance to the point that where the water flows from the property it is now absolutely crystal clear!! I have seen these plants growing underwater in over 6 ft of water!! I am proud of what I have accomplished over the past 40 years!! I never received any type of support from the local community or from the state!! I did all of the work entirely by myself!! All of the dirty water that flows from the ditches exiting from the city of Clute and the old city of Lake Barbara is the dirtiest of water that actually violates the State Water Rights Act regarding water quality and the flow of water from one property to the next!! I have supplied the city with a water filtration system that will last for centuries if it is left alone!! But the big problem is that a group of unknown persons wait for me to leave the property to go home for the evening and then rush out and steal as many plants as they can carry away!! I know that it is not animals doing this as I can read animal tracks!! I estimate that over the years that over 25 million dollars worth of vital to life plant life has been stolen and removed from this property and not one person was ever arrested and no money was ever paid to me in all these years for any of the plants that were removed from this property!! This is a class a felony theft in addition to other criminal violations for water rights and the National Clean Air Act!!
This is a warning to would be plant thieves-any person caught removing plants from this property without my written permission earns an automatic trespassing restraining order for life!!
Me-David J Ward- at the local Angleton Library working on my websites-one of my favorite hangouts!!

If you pay any other person for these plants you have just given your money to the wrong person!!

You can upload photos from your smartphone or email files to photobucket.com and they will store the image for you for free!!

I have photos posted here of the main swamp garden area-I just got a new cell phone for 10.00 that takes pictures and have a friend who can transfer the photo images from her smartphone to a computer to send to me by email!!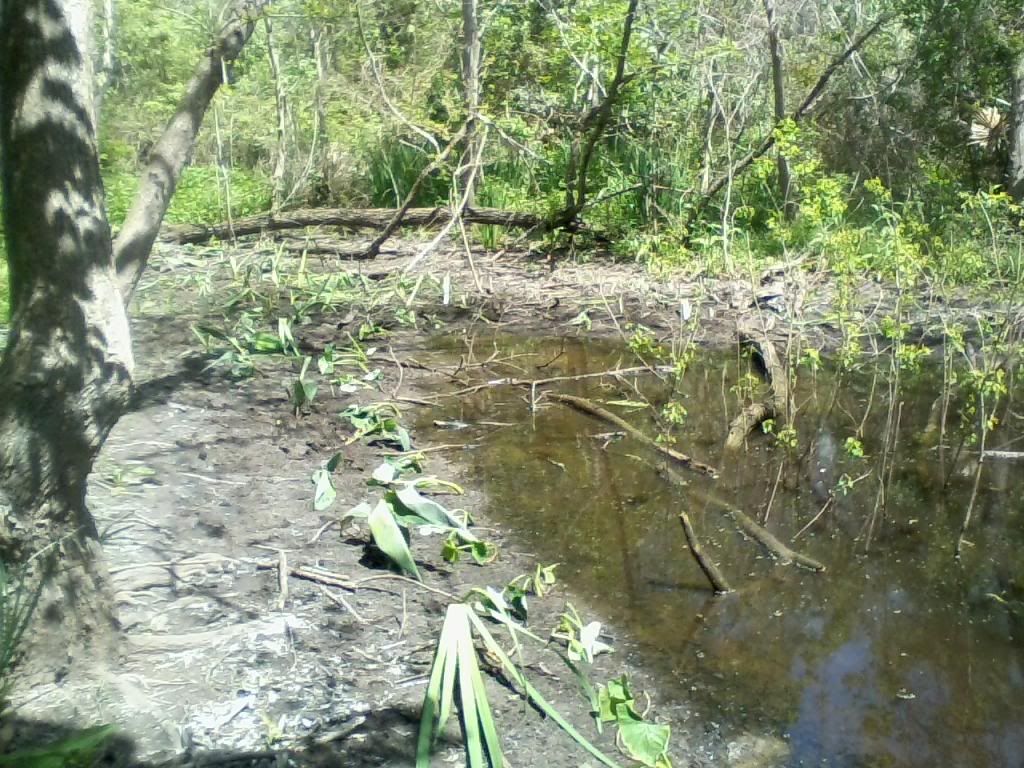 I just finished replanting this section making it more than 500 times I have replaced all of the plants in this location after someone keeps stripping out all of the plants-this section is the worst-the toxic waste in the air and the water make it a deathtrap.
When I first started this project in 1972 you could not see more than 1/8 inch beneath the water surface-it really did look like liquid tar!!
Look at how clear it is now!!
I really did make a big difference for the better!!
You can either make a donation for this environmental project here or you can use this button to make a payment for purchasing plants-just leave a message when you check out at the paypal site

I read in the Law Library of Baker and Botts that using biological waste as a weapon is a Class A Felony Federal Statutory Offense which is punishable by Life in a Maximum Security Federal Penitentiary without chance of pardon or parole!!

Click on the Satellite View and look to above of the pointer-all of the property in the big blank space is the swamp acreage given to me for homestead by Governor Anne Richards because it was a human deathtrap and she knew that I would take care of the serious problem that existed then and still exists!!
If you compare this satellite view to photo maps made many years ago you will plainly see the difference for the better-none of the plant life in the swamp area existed at that time!! You can also determine that most of the surrounding area drains into this property!!

Water law in the United States
In the United States there are complex legal systems for allocating water rights that vary by region. These varying systems exist for both historical and geographic reasons. Water law encompasses a broad array of subjects or categories designed to provide a framework to resolve disputes and policy issues relating to water:
Public waters, including tidal waters and navigable waterways.
Other surface waters—generally water that flows across non-public land from rain, floodwaters, and snowmelt before those waters reach public watercourses.
Groundwater, sometimes called subterranean, percolating, or underground water
Public regulation of waters, including flood control, environmental regulation—state and federal, public health regulation and regulation of fisheries
Related to all of the above is interplay of public and private rights in water, which draws on aspects of eminent domain law and the federal commerce clause powers
Water project law: the highly developed law regarding the formation, operation, and finance of public and quasi-public entities which operate local public works of flood control, navigation control, irrigation, and avoidance of environmental degradation
Treaty Rights of Native Americans
The law governing these topics comes from all layers of law. Some derives from common law principles which have developed over centuries, and which evolve as the nature of disputes presented to courts change. For example, the judicial approach to landowner rights to divert surface waters has changed significantly in the last century as public attitudes about land and water have evolved. Some derives from state statutory law. Some derives from the original public grants of land to the States and from the documents of their origination. Some derives from state, federal and local regulation of waters through zoning, public health and other regulation. Non-federally recognized Indian tribes do not have water rights.

I have filed for a mechanics lien on this property in US District Court for the labor provided by me over the years and the plants used to improve this property and to change the property from a deathtrap into a partially liveable area-this property was condemned for human habitation by the State of Texas and the US Government many years ago!!
From Wikipedia, the free encyclopedia

(Redirected from

Mechanics lien

)

A mechanic's lien is a security interest in the title to property for the benefit of those who have supplied labor or materials that improve the property. The lien exists for both real property and personal property. In the realm of real property, it is called by various names, including, generically, construction lien. It is also called a materialman's lien or supplier's lien when referring to those supplying materials, a laborer's lien when referring to those supplying labor, and a design professional's lien when referring to architects or designers who contribute to a work of improvement. In the realm of personal property, it is also called an artisan's lien. The term "lien" comes from a French root, with a meaning similar to link; it is related to "liaison." Mechanic's liens on property in the United States date from the 18th century.
Obstruction charges can also be laid if a person alters or destroys physical evidence, even if he was under no compulsion at any time to produce such evidence. Often, no actual investigation or substantiated

suspicion

of a specific incident need exist to support a charge of obstruction of justice.

Obstruction can include crimes committed by judges, prosecutors, attorneys general, and elected officials in general. It is misfeasance, malfeasance or nonfeasance in the conduct of the office. Most commonly it is prosecuted as a crime for perjury by a non governmental official primarily because of prosecutorial discretion.

Modern obstruction of justice:

In United States v. Binion, malingering or feigning illness during a competency evaluation was held to be obstruction of justice and led to an enhanced sentence.

The spoliation of evidence is the intentional or negligent withholding, hiding, altering, or destroying of evidence relevant to a legal proceeding.[1] Spoliation has two possible consequences: in jurisdictions where the (intentional) act is criminal by statute, it may result in fines and incarceration for the parties who engaged in the spoliation; in jurisdictions where relevant case law precedent has been established, proceedings possibly altered by spoliation may be interpreted under a spoliation inference.

The spoliation inference is a negative evidentiary inference that a finder of fact can draw from a party's destruction of a document or thing that is relevant to an ongoing or reasonably foreseeable civil or criminal proceeding: the finder of fact can review all evidence uncovered in as strong a light as possible against the spoliator and in favor of the opposing party.

The theory of the spoliation inference is that when a party destroys evidence, it may be reasonable to infer that the party had "consciousness of guilt" or other motivation to avoid the evidence. Therefore, the factfinder may conclude that the evidence would have been unfavorable to the spoliator. Some jurisdictions have recognized a spoliation tort action, which allows the victim of destruction of evidence to file a separate tort action against a spoliator.[2]

Spoliation is often an issue in the context where a person claims he has been injured by a defective product which he then discarded or lost.[3] In that circumstance, the defendant manufacturer or distributor may move to dismiss the case on the basis of spoliation (instead of just having to rely on the plaintiff's usual burden of proof, the argument being that any testimony of plaintiff's witnesses would not overcome the spoliation inference born of the lost evidentiary value of the missing product itself).[4]

This is another section of my swamp garden-the drained out lake bed swamp covers over 100 acres-(I think that is right as it is very hard to get an exact survey measurement of the property due to the conditions that exist)-I have done all of the work on this project entirely by myself entirely without help or support from the community or the state. This looks like an incomplete project due to so many plants being stolen!!
.

I am offering 5000 elephant ears sprouts for 15000.00 which is a discount off the regular price of 20,000.00 of 4-5.00 on ebay(or 3.00 each)Delivery for over 1000 plants may come in seperate timed shipments-

I am also offering for a limited time 50 sprouts for 3.00 each plus shipping-total price 150.00-I also offer bulk packages of sprouts for 3.00 each for 500-1000-or 2000 sprouts-plus shipping-

currently I am offering a 10% commission paid to anyone that can sell the larger bulk packages-of 500 or more sprouts-send me your email address-

place the ad on your website and use your email address to make sales-then send the customers email address to me and I will give them my postal address-prices are firm-I can not afford a regular affiliate program but I can guarantee that you will receive your 10% commission payment after you send me a buying customer-thanks from DavidJWard

my page editor is acting up so please scroll further down the page to see the entire message and the ad-reply with the message box provided
this is only one example of the junk trash mail that I receive from this form-you can see how it ruins it for everyone else!!

,,,,,,
.
Ask Me about 10,000 elephant ears sprouts for 25,000.00 plus shipping